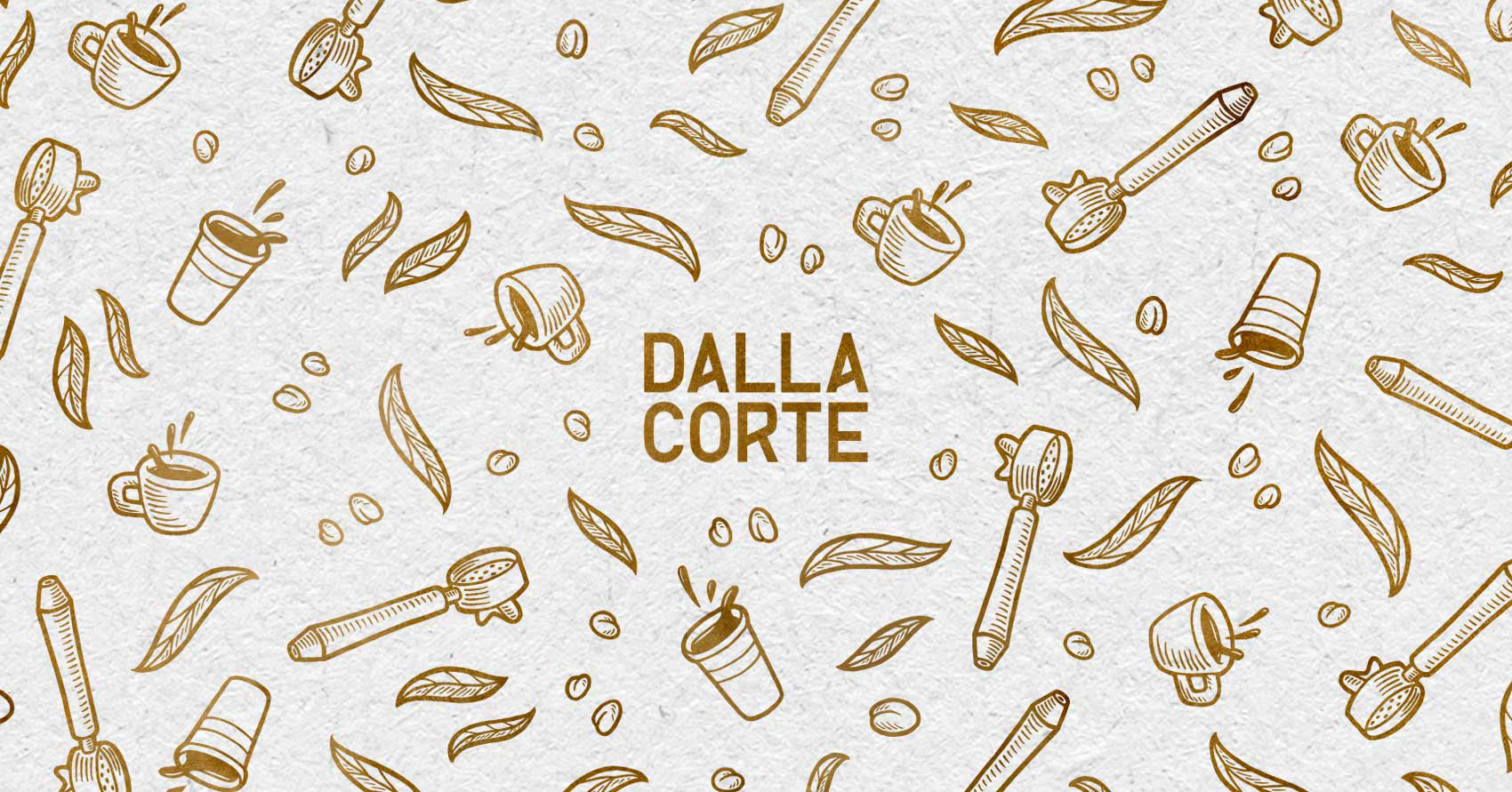 ADV CAMPAIGN - FAIR EXHIBITION ELEMENTS
Per Dalla Corte, ci siamo occupati della campagna lancio della macchina per caffè espresso XT.
La campagna si è sviluppata in una fase teaser e successivamente in una serie di materiali e gadget realizzati ad hoc e utilizzati in occasione dell'evento di lancio del prodotto, presso lo stand Dalla Corte durante la fiera WOC 2018 (Amsterdam).


We developed the Dalla Corte XT coffee machine launch campaign.
The campaign consisted in a teaser print campaign, social media contents and banners and the product brochure. We have also created a series of custom gadgets and some fair exhibition elements, used at Dalla Corte stand in WOC 2018 fair in Amsterdam.
:::: TEASER PRINT AD ::::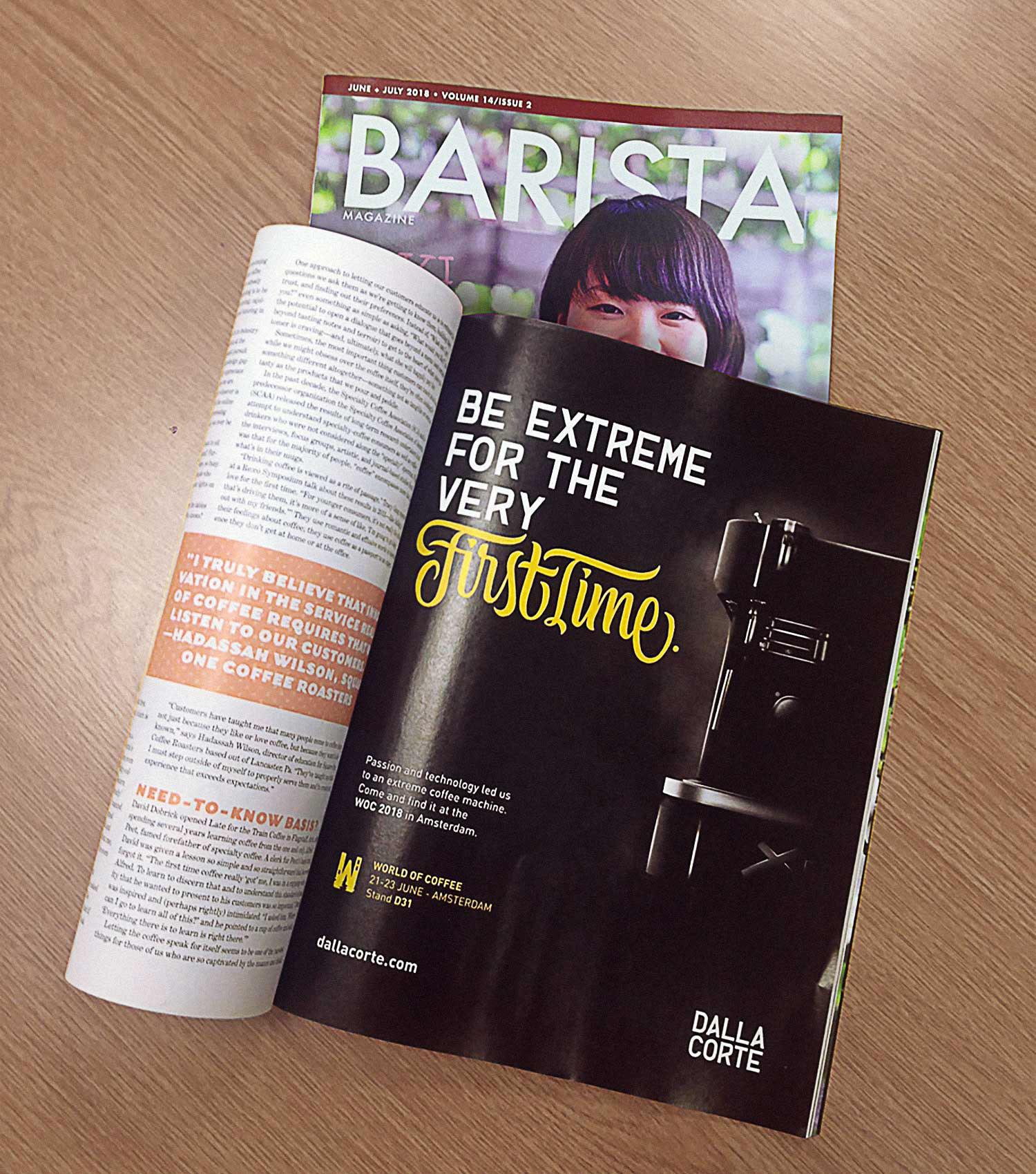 :::: SOCIAL MEDIA CARDS ::::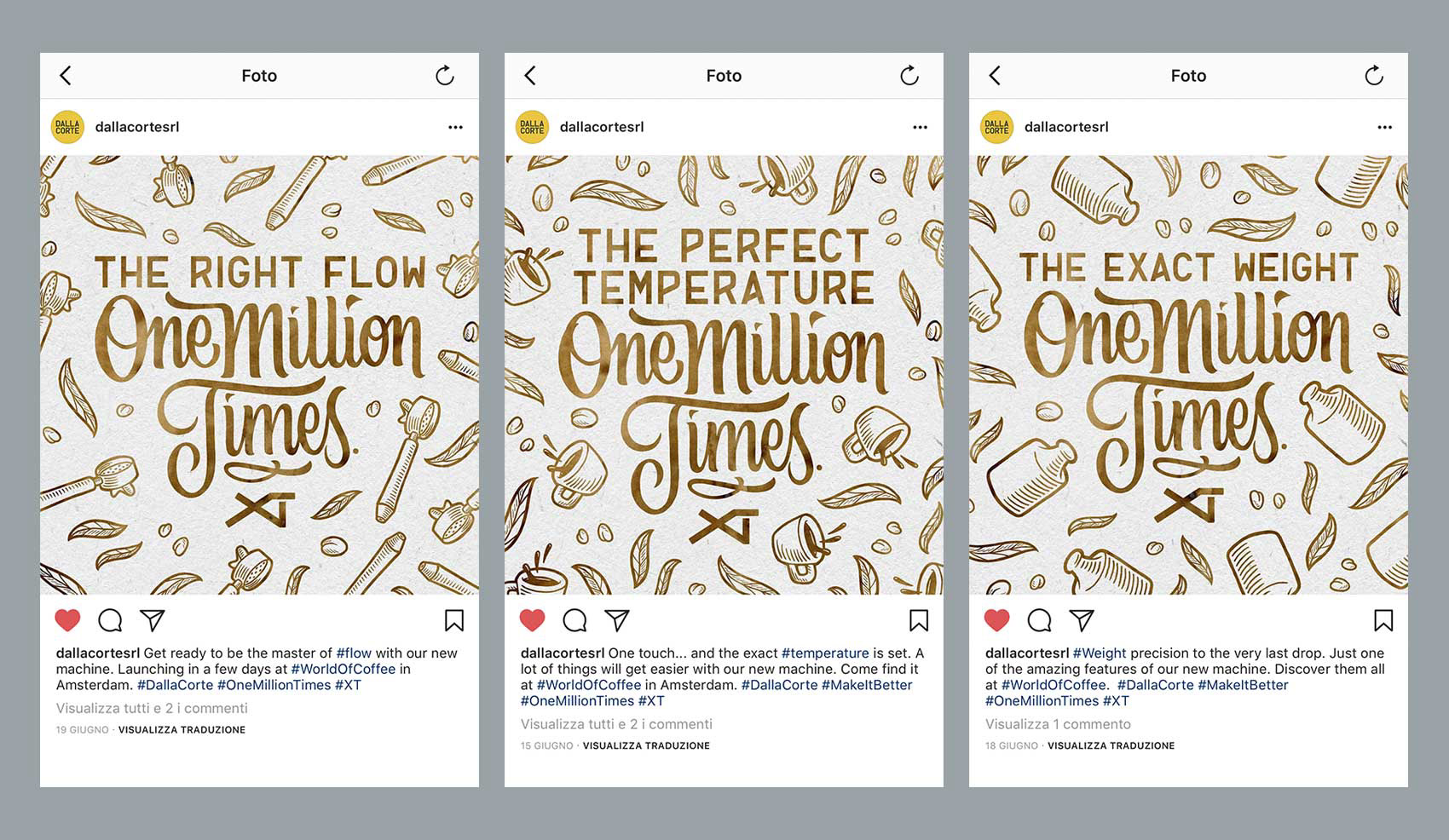 :::: PROMOTIONAL MATERIALS ::::