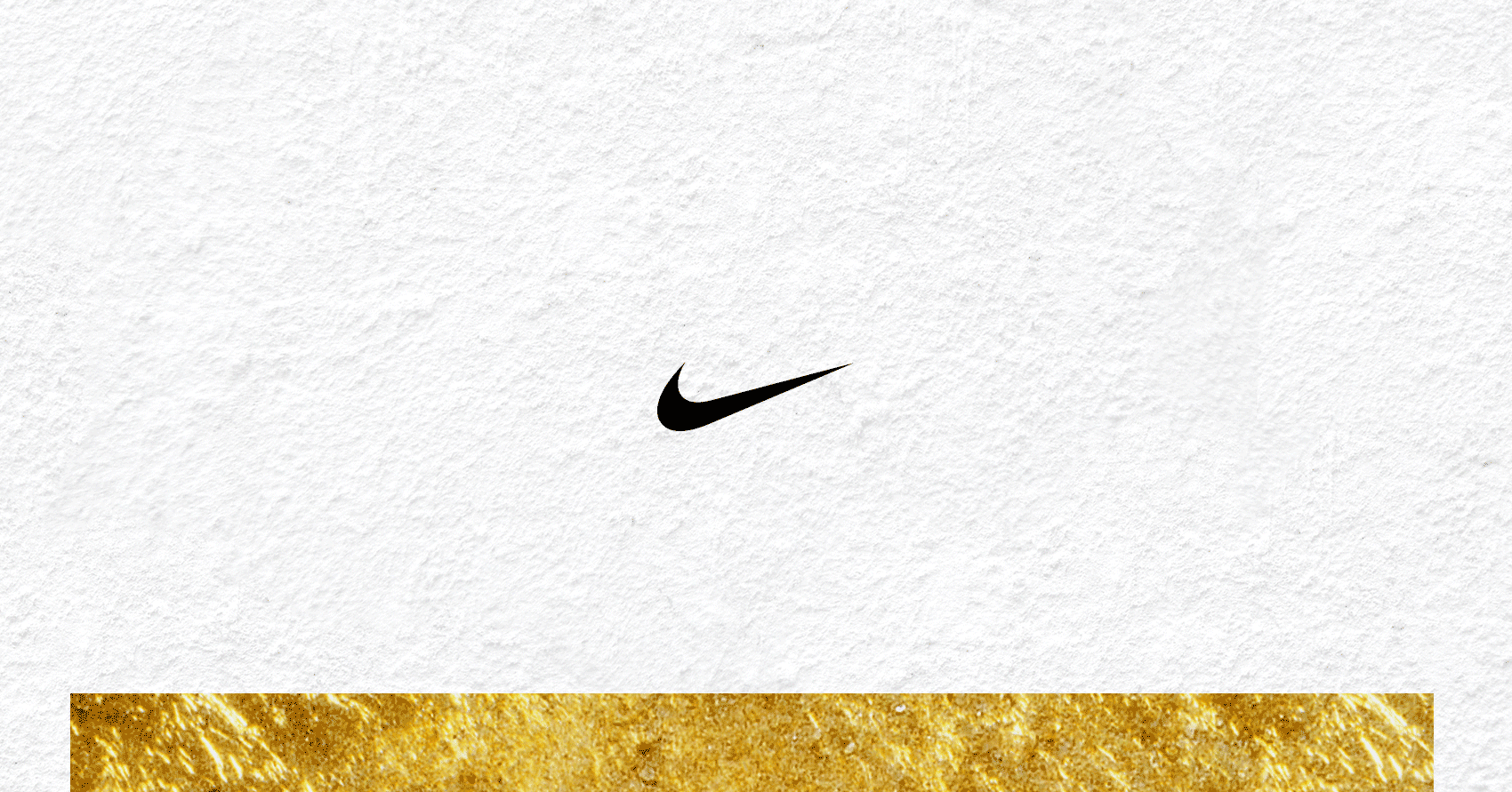 NIKE
Ronaldinho "AF1 x Tiempo"
Nel 2019 Nike Football ha deciso di celebrare la carriera di una vera leggenda del calcio: Ronaldihno.
Come parte dei festeggiamenti, Nike ci ha chiesto di disegnare un regalo speciale per il fuoriclasse brasiliano: una Air Force One custom (la sneaker preferita dal giocatore).
L'obiettivo era celebrare i traguardi sportivi di 10R attraverso il design della sneaker e per farlo abbiamo utilizzato parti di una Nike Tiempo (la scarpetta più usata da Ronaldinho in carriera), abbiamo raccontato i trofei vinti con dettagli a foglia d'oro, abbiamo disegnato due diverse solette interne con un richiamo visivo alle maglie indossate in carriera e una coppia di hang tag jewel come omaggio ai due titoli FIFA Player Of The Year.

Abbiamo inoltre realizzato il lettering del motto "Hear The Music", con il quale Nike ha deciso di marchiare il box regalo.
In 2019, Nike Football decided to celebrate with a big event in its european headquarter the career of one of the greatest football player ever: Ronaldinho Gaucho.
As part of the celebration, Nike asked us to develop a very special gift for the brazilian legend: a customized one-of-a kind Air Force One, 10R favourite sneaker. The customization we came up with pays homage to all the wonderful achievements of Ronaldinho's career. To do that we used parts from the Nike Tiempo - Ronaldinho most iconic cleats - , we added golden leaf details marking his highest career moments, we even designed custom golden-plated hangtag jewels representing his two FIFA Player Of The Year trophies.

We also draw the hand lettering "Hear The Music", one of Ronaldinho's motto Nike chose to mark the gift box with.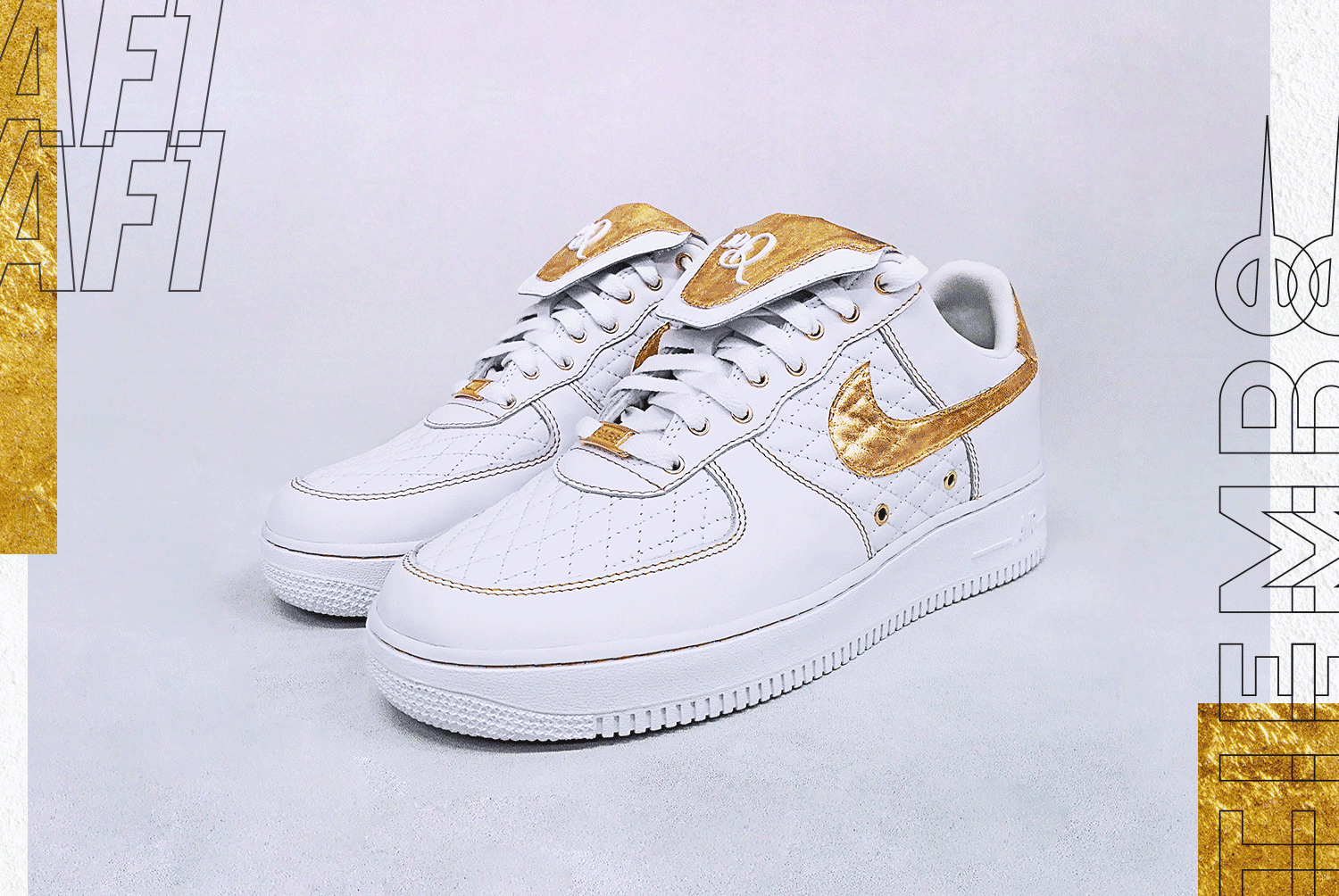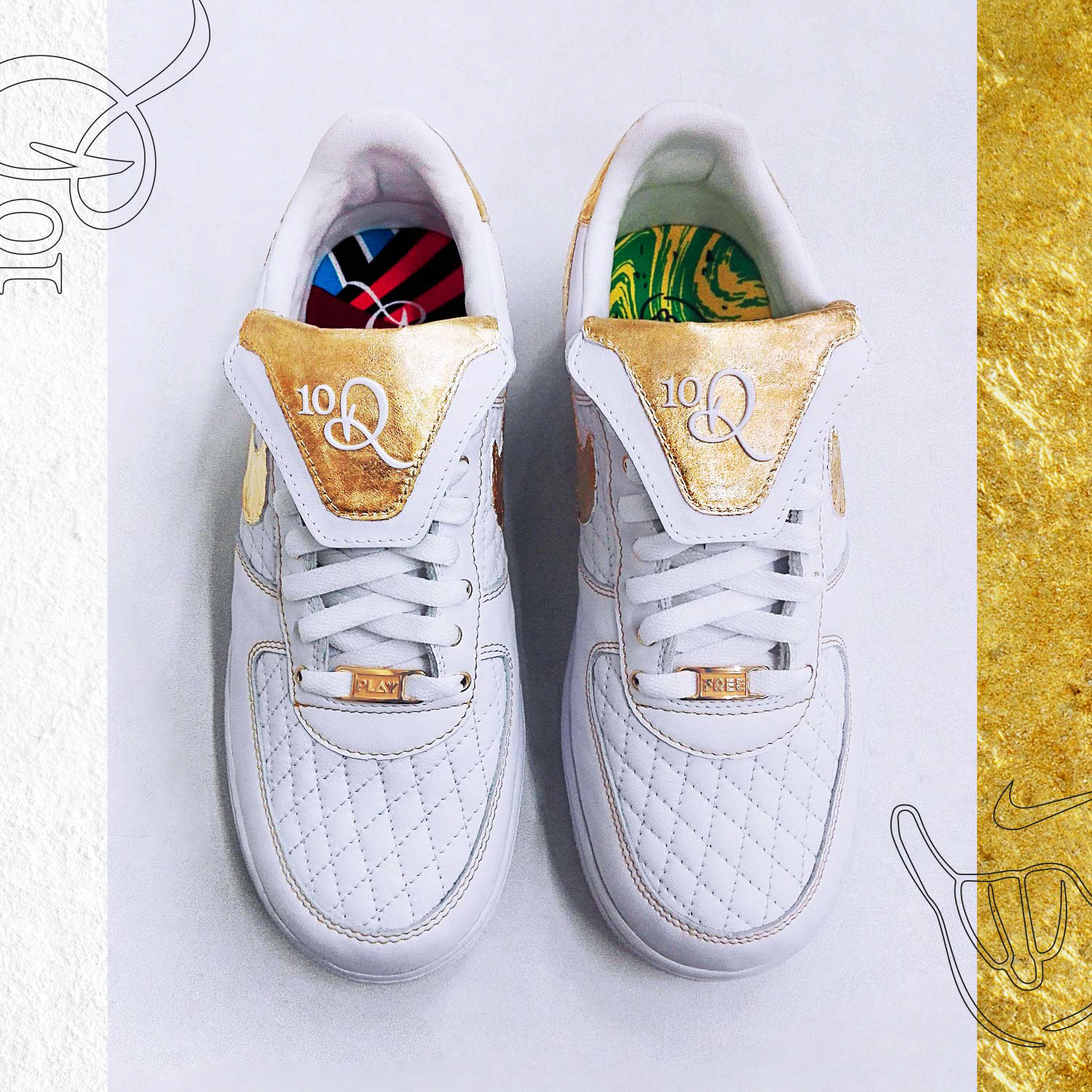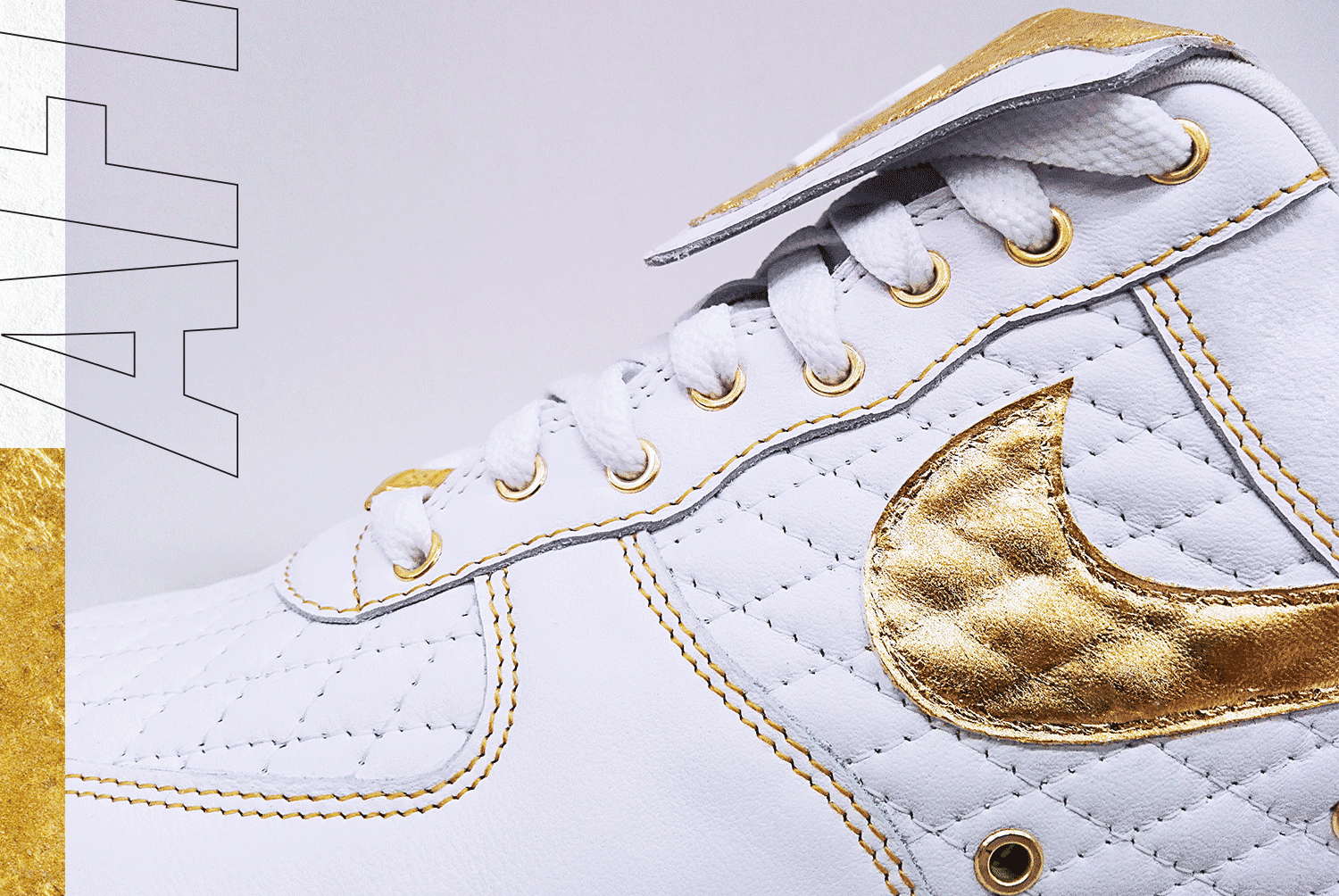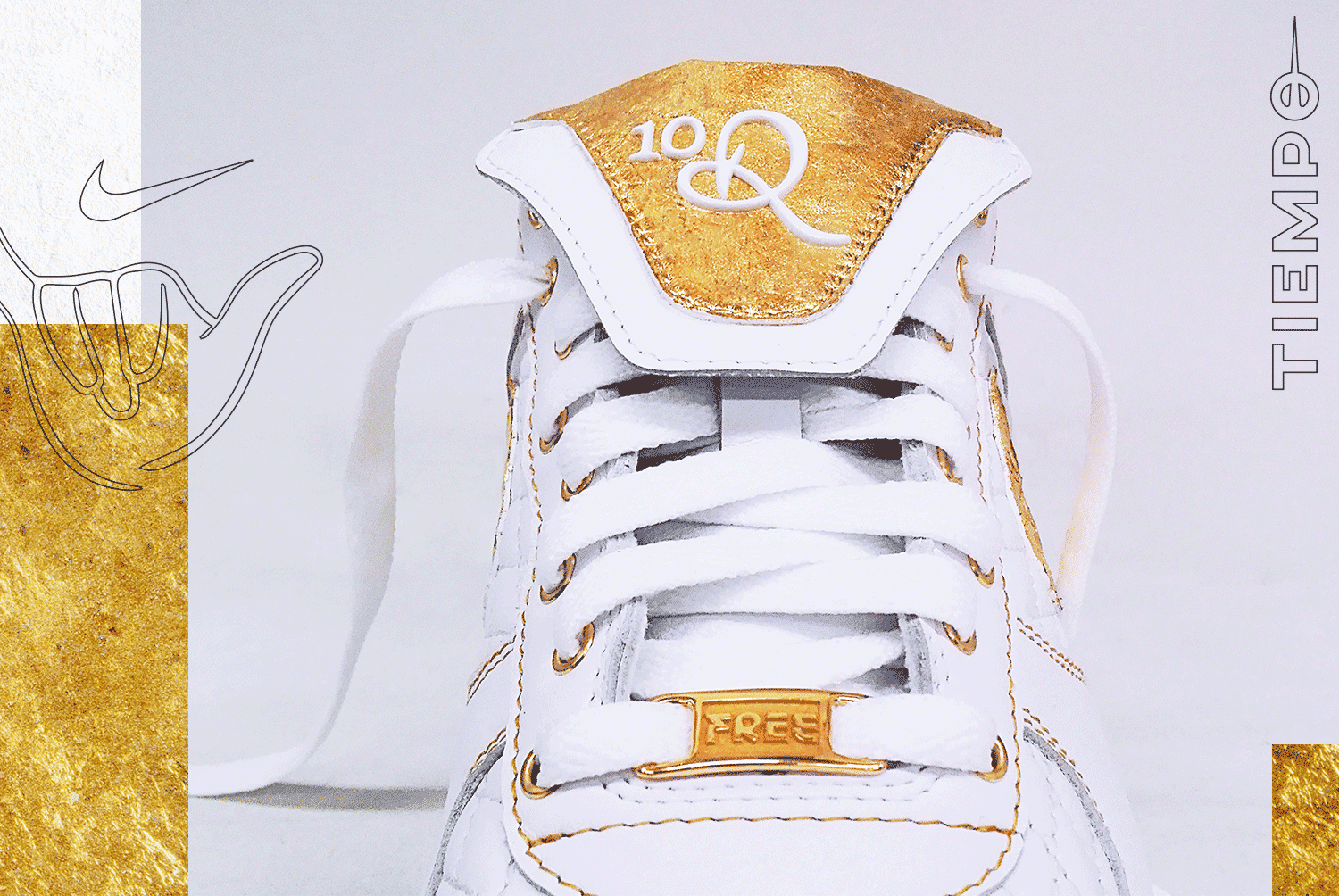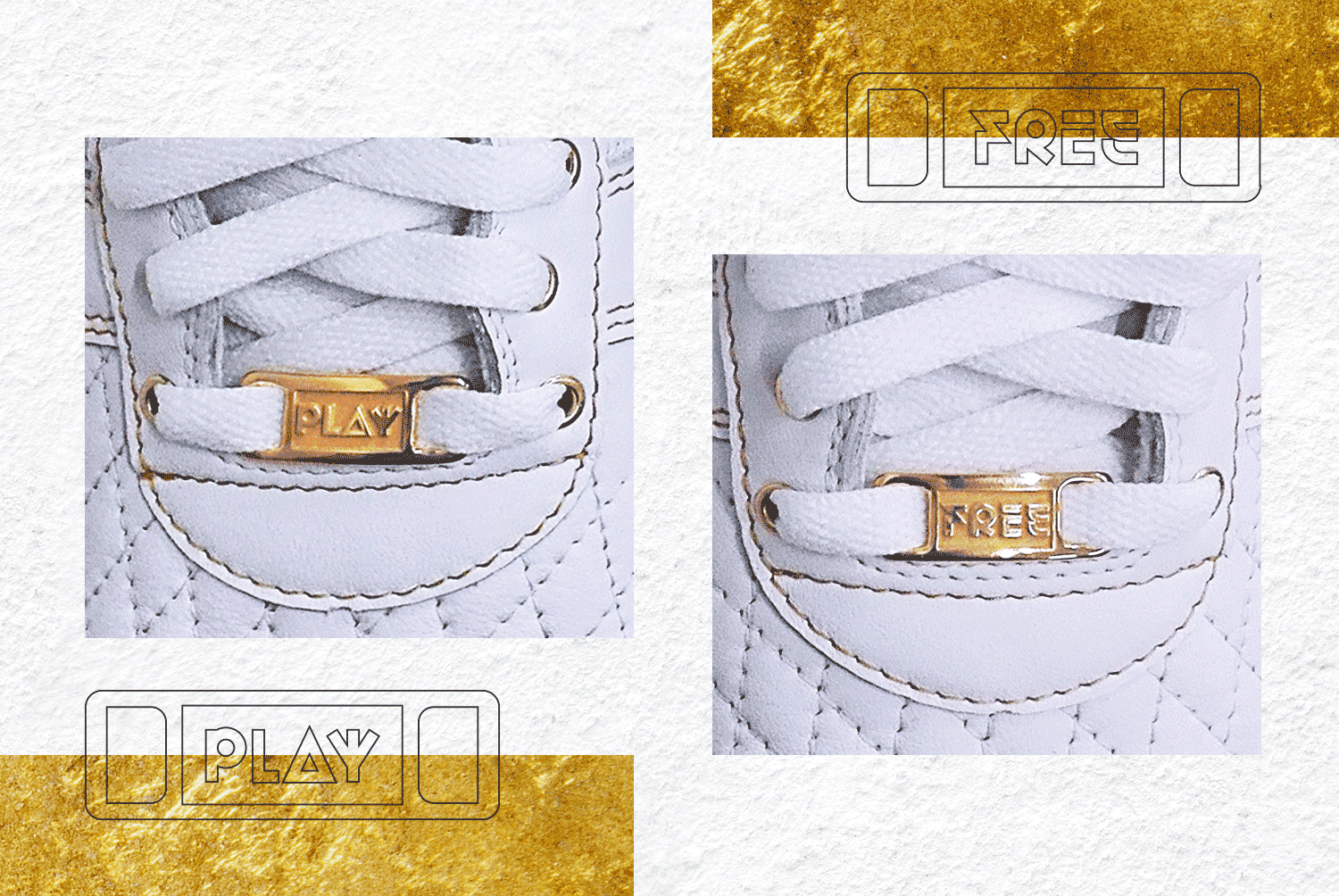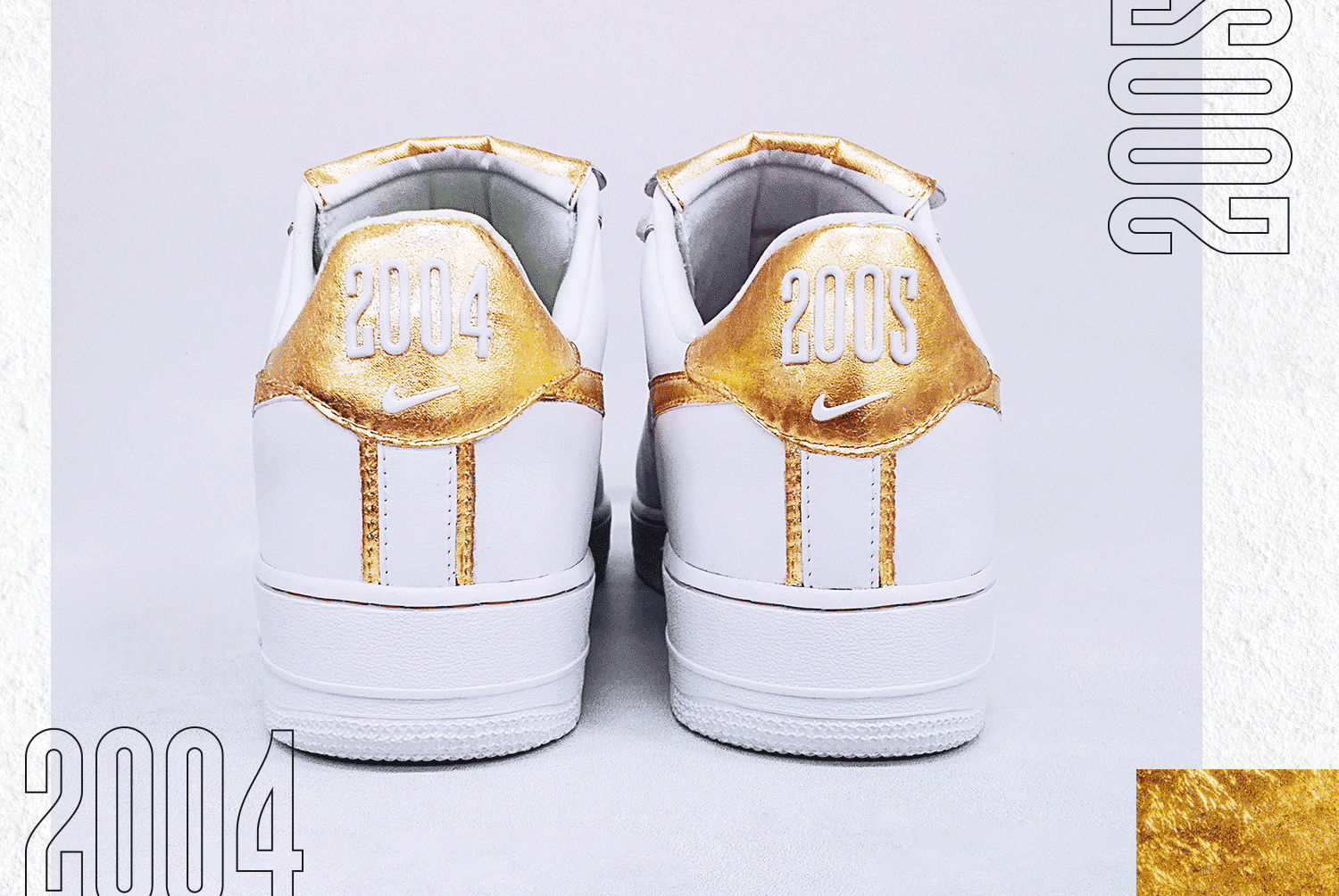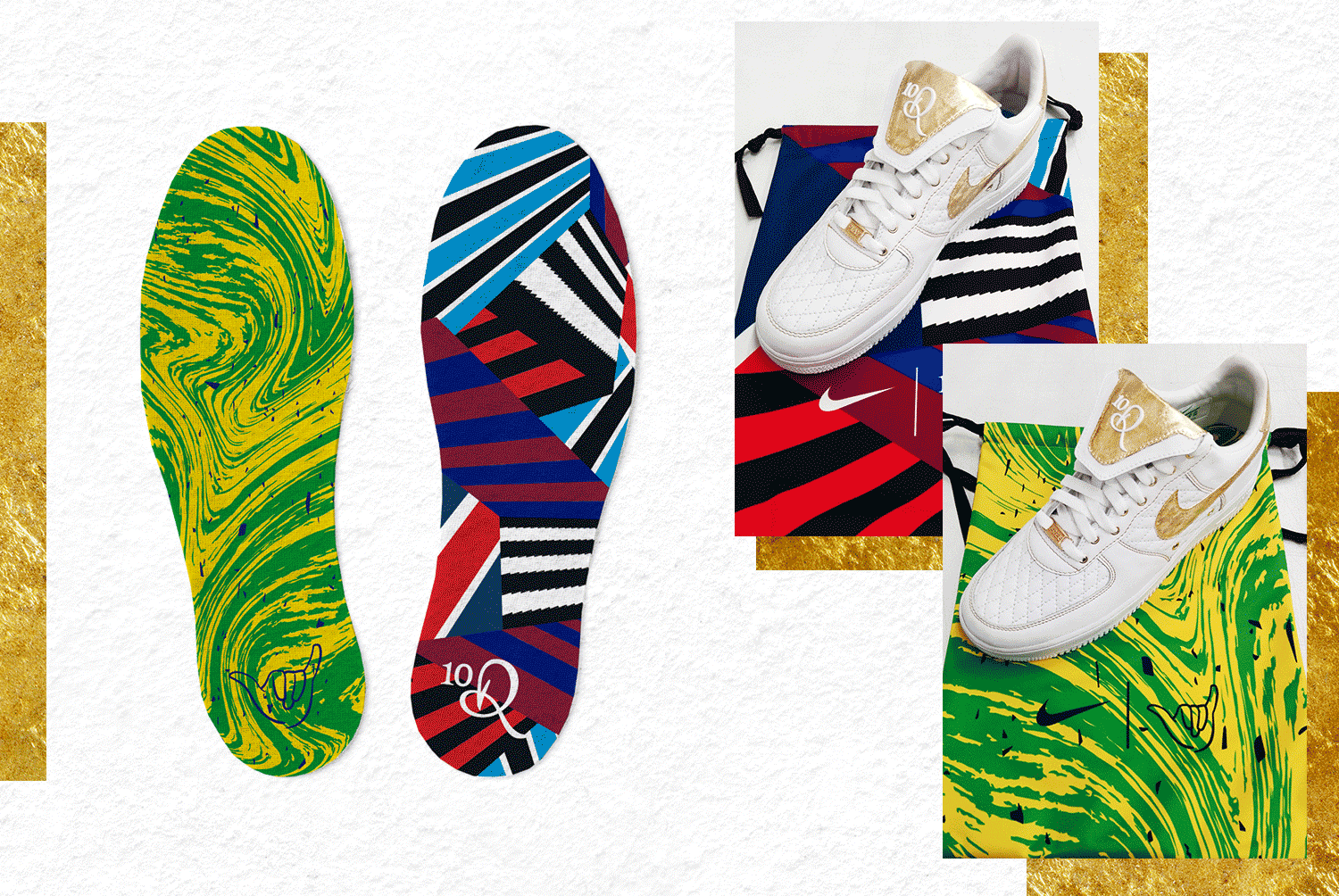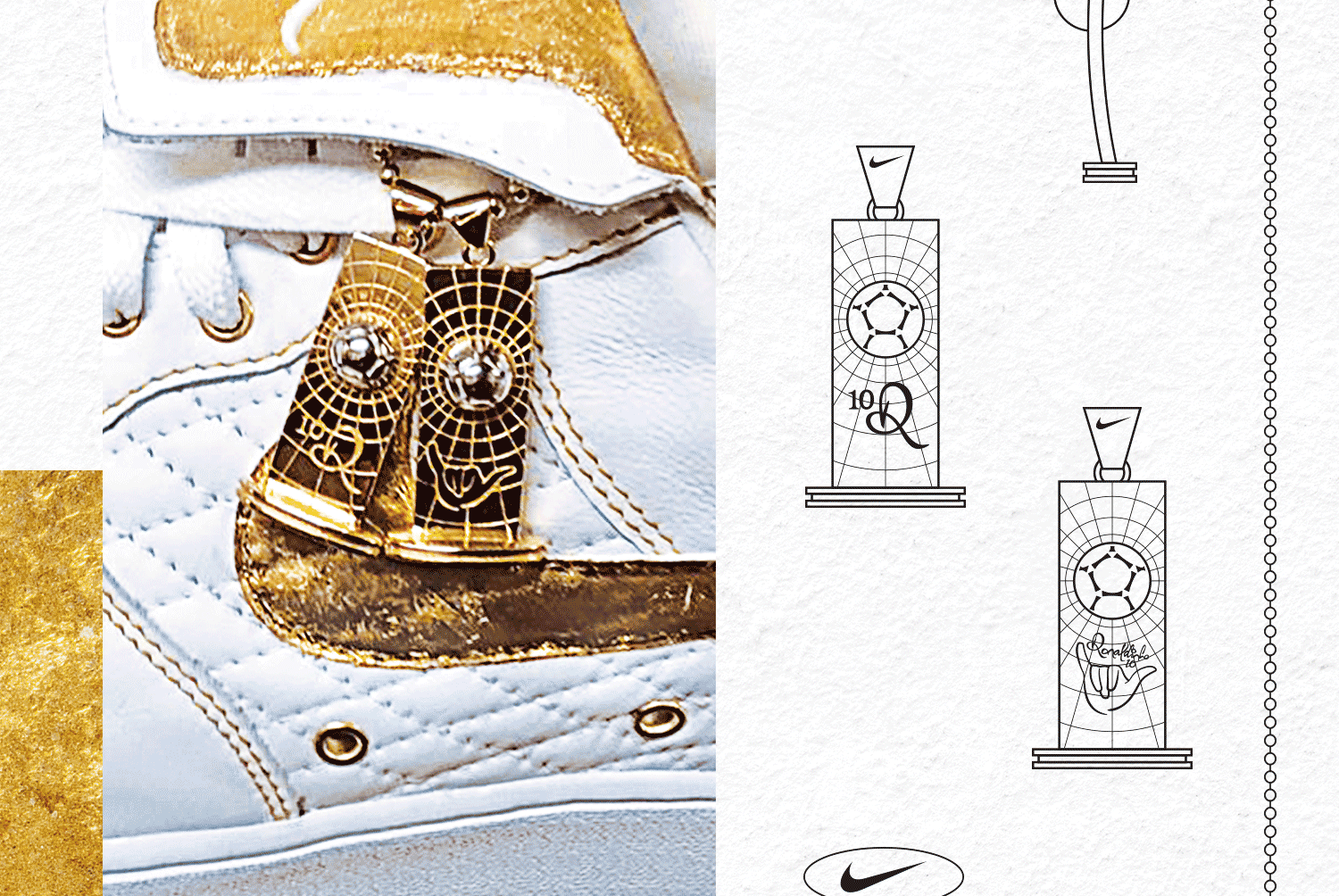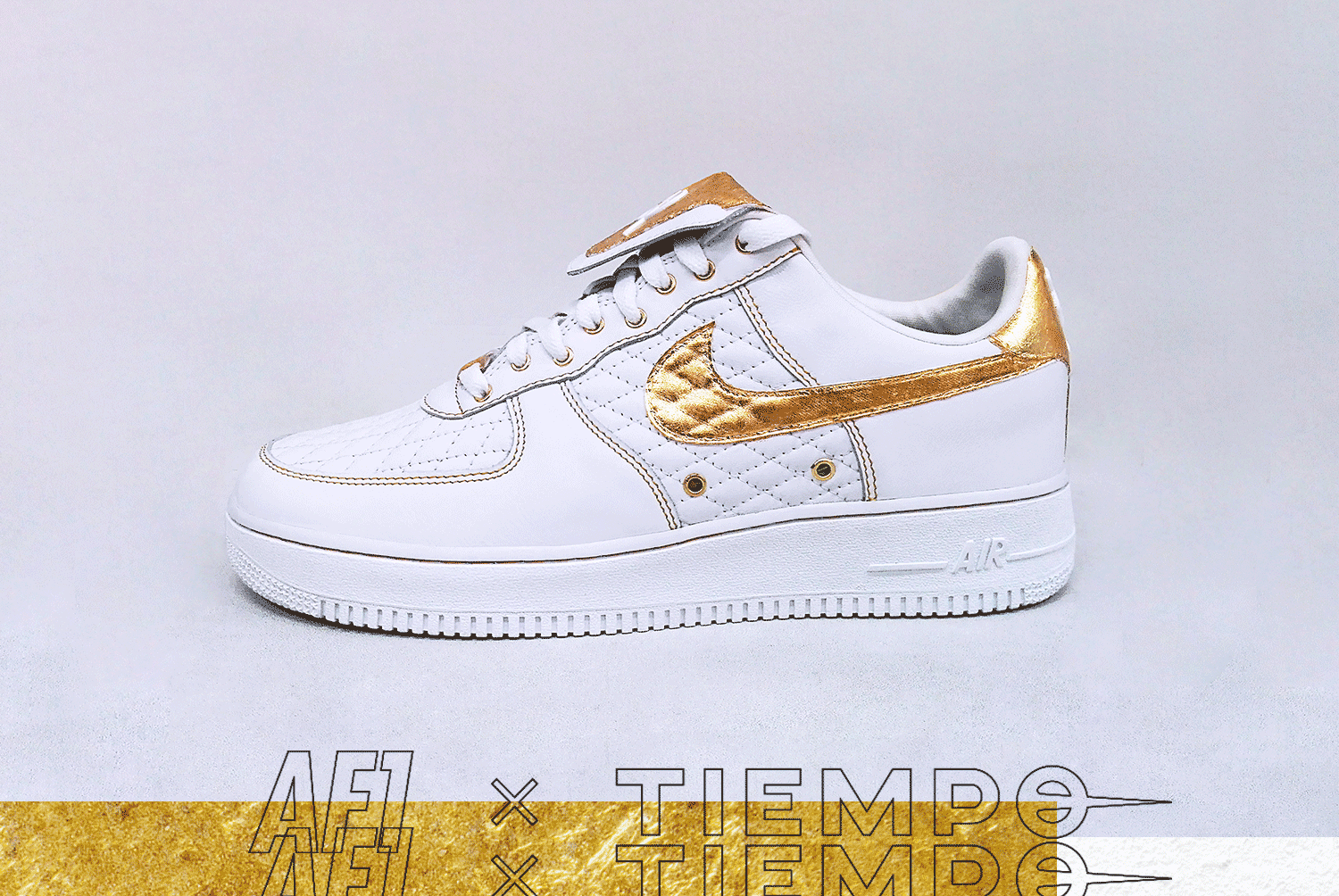 :::: CEREMONY AT NIKE EUROPE HQ ::::